Want to get into an action game with the title Warcraft III: Reforged? At FRS Games we offer you to find on the internet your key or full game at the best price. That's how to buy a Warcraft III Reforged cd key Cheap.

FRS games does not offer keygen or crack.

We do not sell any games and no free key.

We simply indicate the best prices!
Price Alert

Warcraft III: Reforged
You will be notified by mail as soon as the price you want will be reached
Warcraft III: Reforged
Warcraft III: Reforged is a much redesigned version of the iconic strategy game, which offers a multitude of improvements both in terms of graphics and storyline. Rediscover Azeroth through immersive story taking the origins of the universe of Warcraft through many game modes, some of which are completely personalized.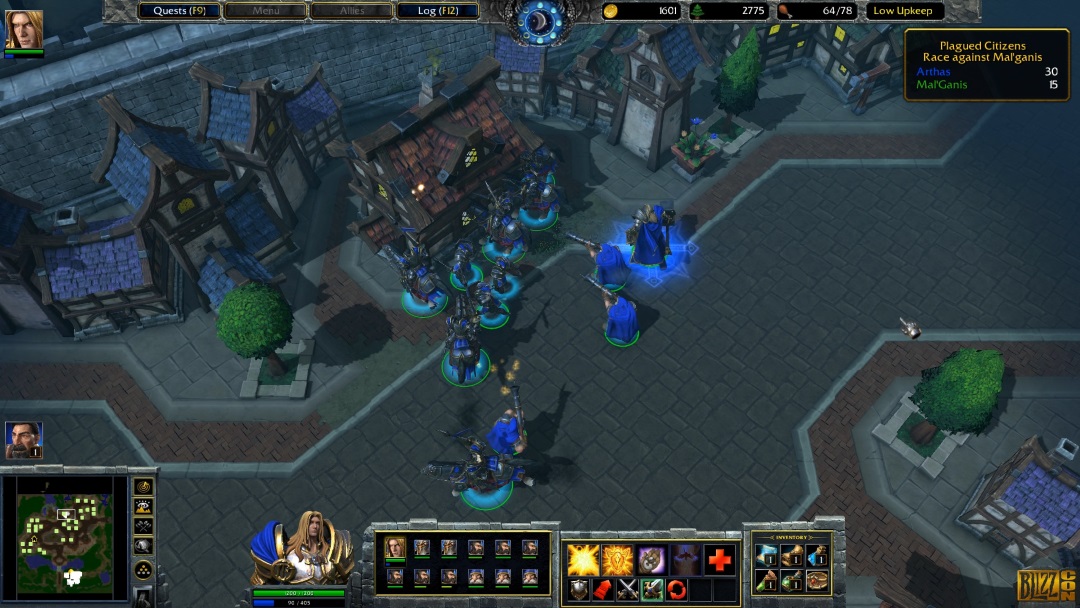 Gameplay of Warcraft III: Reforged
Redesigned graphics
Blizzard uses a state-of-the-art modeling technique to give the best possible visual rendering to his new album and will make you rediscover Azeroth with its heroes, units, buildings and environments. Try a whole new experience!
A complete and developed campaign
Warcraft III: Reforged offers you to embody more than 20 heroes and antagonists of the franchise to tread the continents through 62 missions representing no less than forty hours of play and 4 hours of reworked kinematics. Relive the Warcraft III: Reign Of Chaos and The Frozen Throne campaigns and their capital history by taking command of night elves, undead, orcs and humans.
A gaming experience adapted to all
The 4 previously mentioned races that you will be able to play throughout the game work with different strategies, units, skills and champions for unique gameplays that will all find their player. The gameplay is rebalanced through many adjustments allowing Warcraft III to cross the cap of the modern era.
Collect resources, prepare your base and your army, and conquer the enemy bases!
Infinite possibilities
You'll discover countless custom and player-created games, such as MOBA and tower defense missions, RPG action, and survival. A powerful map editor will allow you to design your own game.
A multiplayer association system will allow you to easily find players and custom lounges. The Blizzar Battle.net app will finally allow you to team up with your friends.