Find the madness of the simulation game Tropico 6 at a reduced price thanks to our comparison of key sales. That's what you get a key Tropico 6 cheap.

FRS games does not offer keygen or crack.

We do not sell any games and no free key.

We simply indicate the best prices!
Price Alert

Tropico 6
You will be notified by mail as soon as the price you want will be reached
Tropico 6
In Kalypso Media's Tropico 6, you will have to manage large archipelagos with an iron fist and lead many islands at the same time in an atypical management game. It's up to you to form your ideal world and thus get the favors of your subjects. Develop your transport networks, and conquer monuments to be installed on other archipelagos!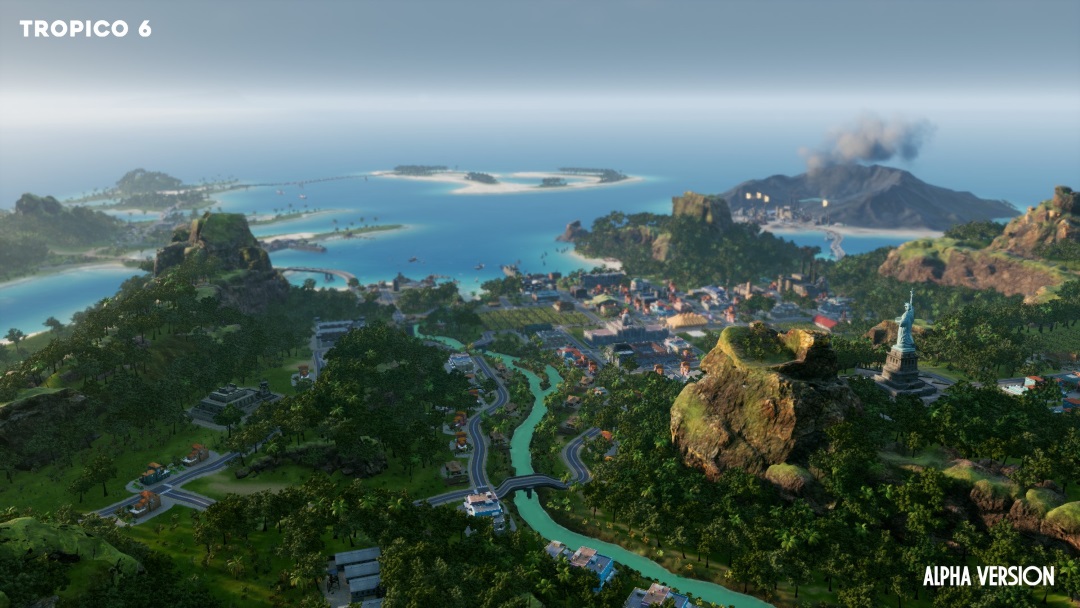 Tropico 6 gameplay
A new way of playing
Discover for the first time in the license Tropico large whole archipelagos to lead! Play as the dictator that the population of the archipelago needs to guide them to prosperity in an original and refreshing atmosphere for a management game. Expand your territory, retain your people and send your agents to distant lands to recover sumptuous buildings to add to your yards.
Build your empire
Tropico 6 puts at your disposal many tools that will allow you to develop the economy, your palace, but also to expand your territory by joining other islands to constitute a true archipelago. Thus, you can set up ore extraction points and production lines to export your products and enrich you. You will be able to build pons and use new means of transport and infrastructure to connect the islands.
A deep and realistic game
Tropico 6 will take you to manage particular dimensions of the life of your archipelago, and especially politics. As a dictator, you can make laws, make speeches and even influence elections. We also find the evolutionary time frame that proposes a historical evolution by making you for example go through the World War and the Cold War. Finally your people live their own life: they frequent the buildings that you implement and work, so it will also be necessary to manage these parameters.
An alternative game mode
Apart from the free game mode, you will also have access to a scripted story unfolding through 15 missions that will allow you to play differently, and to discover the saga with confidence if you are a newcomer.
Release date: March 29, 2019